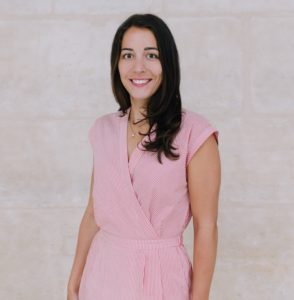 I am happy that our paths cross here.
At an early age, I became interested in natural ways to heal the body. As a result I began researching herbal medicine plants, and was captivated by their healing properties. The human body, how it works and the different ways to bring it back into balance, fascinate me.
I spent most of my twenties and early thirties in training, reading books and attending workshops to gain deeper knowledge.
Naturopathy and Traditional Chinese Medicine
In Germany, my home country, one must study naturopathy before practicing Chinese medicine. Moreover, a minimum age of at least 25 years is required to be allowed to sit for the naturopathy exam. Finally, after an intensive study of 3 years, I achieved my status as a state-approved naturopath.
And thereupon, the studies of acupuncture and nutrition in Traditional Chinese Medicine followed. Today I practice an integrative and holistic form of alternative medicine.
More information about Chinese Medicine
Craniosacral Therapy
I offer sessions of Craniosacral Therapy, a form of bodywork which uses gentle pressure in the bones of the head, sacrum and spinal column. With the goal of releasing tensions deep in the system and as a result, improving overall health.
More information about Craniosacral Therapy
Bach Flower remedies
In Bach Flower remedy consultations I provide a smooth and effective natural healing for your personality, mood and emotional outlook. Often, Bach flower blends accompany Chinese Medicine and Craniosacral therapy treatments.
More information about Bach Flowers
Massage Therapy Treatments
Trained in renowned spas of the world, I can offer you one of the best massages in Barcelona. It helps to release tensions and stress and is a pleasure for soul and body. Come relax and rejuvenate.
More Information about Massage Therapy
Discover my 12-month online program Thrive & Shine. Create a daily routine and a mindset that will develop deep confidence in yourself to thrive in your body for a life-time.
Today I like myself and love what I am doing – but this looked very differently when I was younger.
For a long time I struggled with phases of depression, panic attacks and digestive problems. Often in my life I experienced periods of deep unbalance and unhappiness and was unable to understand what was happening. Over the years, I read many self-help books and saw different therapists. As a result I optimized my nutrition and changed many ways of thinking and leading my life. Some of the answers and insights I received, transformed my life and led to profound changes.
My deepest passion is to help people on their healing journey. Some of my clients return after addressing their initial health problem for follow-up consultations to maintain and improve their health consistently.
My professional trainings
Please see for further details my linkedin account.
State-Approved Naturopath (degree from Germany)
Certified and trained in:
Acupuncture
Chinese medicine nutritionist 
Craniosacral therapy
Foot reflexology
Several massage treatments
Bach flower remedies
Yoga
Meditation
Some institutes and teachers I have practiced and worked with
Naturopathy, Chinese medicine and craniosacral therapy: